Precise Control. Full Access.
ArtiSential
For the First Time, the Dexterity of a Robotic Instrument with Tactile Feedback
Don't Look Back
The future of surgery is more efficient. LivsMed envisions a new standard of minimally invasive care where advanced technology is available to every surgeon and healthcare provider. We open new possibilities through surgical innovation and revolutionary technology
LivsMed Cares
Working with you toward a higher level of patient care in minimally invasive surgery
Sharing Your Commitment to Excellence
With Ongoing Hands-On Training
Coming Soon:
Monopolar Scissors
Laparoscopic dissection with precision like never before
Not Available for Sale in the United States
Coming Soon:
5mm
Not Available for Sale in the United States
ArtiSential in Your Hands
format_quote
One of the benefits of the ArtiSential instruments is what I call the articulating advantage. ArtiSential articulates in a way where you can find any vector that you need.
format_quote
Dr. Ramon E. Yera, MD
Minimally Invasive GYN Surgeon, Los Angeles, CA
format_quote
Once I had the instrument, laparoscopically, that increased degrees of motion for me. I didn't have to compromise. I can get whatever angle I want, any direction I want so I feel much more confident.
format_quote
Dr. Charles D. Procter Jr., MD
format_quote
ArtiSential opens a whole new dimension of surgical quality in laparoscopic surgery by enabling precise, delicate dissection and superior accessibility.
format_quote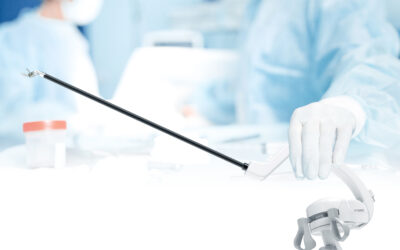 Alina Zubarevich MD, Arian Arjomandi Rad BSc, Marcin Szczechowicz MD, Anja Osswald MD, Bastian Schmack MD, PhD, Arjang Ruhparwar MD, PhD, Alexander Weymann MD, PhDSince the development of endoscopic vision in the late 1970s, the implementation of minimally invasive...
read more