O.R. Staff
Providing immediate capabilities
Providing Immediate Capabilities
ArtiSential is a handheld articulating laparoscopic instrument that does not require additional equipment, capital, or lead time. They are single-use, robot-like instruments that are readily available in a tray. ArtiSential can be used in any existing surgical environment.
Surgeons can easily use ArtiSential with their existing equipment, such as 4K, 3D visualization systems, straight type laparoscopic instruments, or robotic platform without additional setup time or add-ons.
ArtiSential has a full suite of laparoscopic instruments for your surgical needs in varied procedures. All instruments in the ArtiSential product line are available for immediate use. Each instrument comes in various lengths, energy options, and adjustable ergonomics.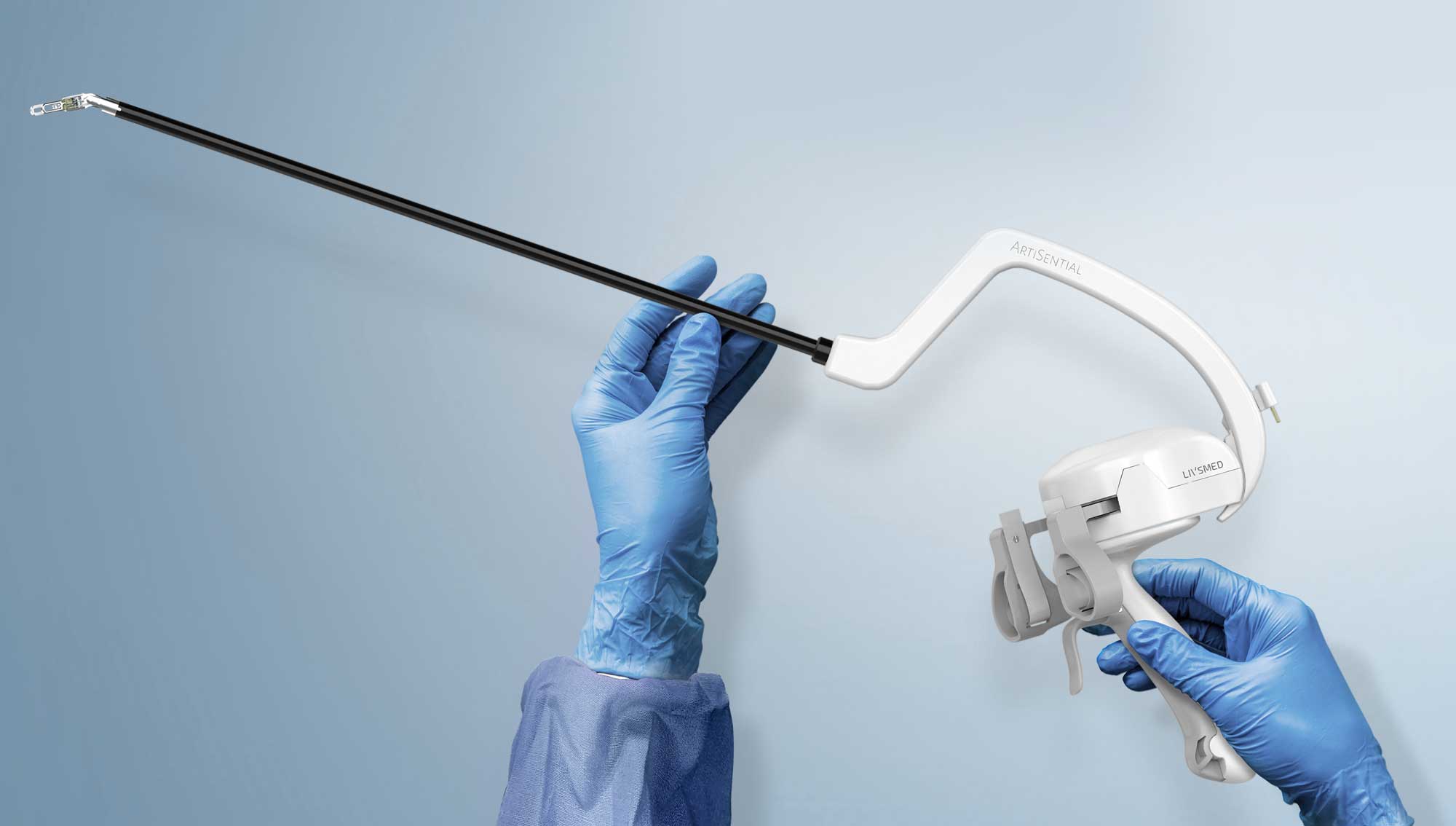 Easily Incorporate ArtiSential instruments into Your O.R.
With ArtiSential, LivsMed, has introduced a new concept in laparoscopic instruments. Now, every laparoscopic and robotic surgeon can have the benefits of articulation with—for the first time—true tactile feedback. Patient-Surgeon proximity is also preserved with procedures performed bedside. Implementation is easy and can be immediate since ArtiSential requires no additional O.R. staff or specially-trained teams.
Integrate ArtiSential into Your Space Today
Working with you toward a higher level of patient care
Contact LivsMed today to learn more about ArtiSential-assisted procedures for your specialty